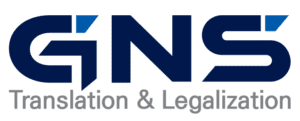 Company Identity Introduction
It contains the implied meaning of "Global Network Services" to provide professional services through a global network.
The word mark was created in a future-oriented font to capture the image of a developing company. It contains GNS' polite business mind by using a deep navy color with a blue color that symbolizes trust and professionalism.
We will move forward as a company that leads the market change to improve customer satisfaction and value through a leap forward as a specialized global company.